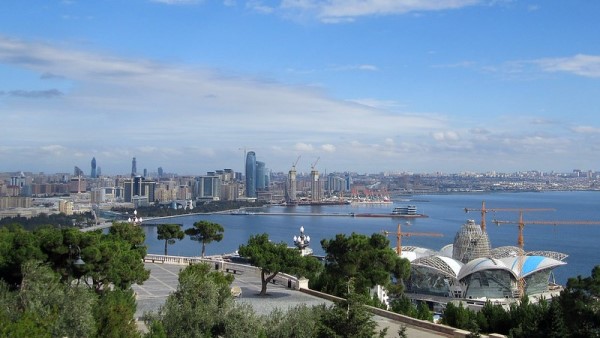 BACKGROUND: In the past months, relations between Turkey and the Turkic nations of South Caucasus and Central Asia have gained a new impetus. Newly opened possibilities for cooperation in political, economic and military spheres give a considerable boost to Ankara's plans to upgrade its clout in these regions. After the recent Nagorno-Karabakh war Turkey now will enjoy a direct land route to Azerbaijan and, consequently, a new connection to the Caspian Sea and Turkic partners in Central Asia.
Turkey currently receives modest gas volumes from the Caspian producers. In 2020, it imported 5.3 billion cubic metres (bcm) from Iran and 11.5 bcm from Azerbaijan. Azerbaijani supply is shipped to Turkey through the Trans-Anatolian Pipeline, with the Southern Gas Corridor (SGC) pipeline system carrying the supply further to Europe. Currently, Azerbaijan is the sole gas producer for SGC but the project would be a real game-changer if it were to be joined by other gas producers from the region, especially Turkmenistan, which has vast gas reserves.
For this purpose, both Baku and Ankara have been advocating for the construction of the Trans-Caspian Pipeline which would carry Turkmen gas through Caspian Sea to Azerbaijan, Georgia and Turkey to the European markets. Turkey would benefit from the Trans-Caspian Pipeline as a transit country and a potential outlet for Caspian gas to the European market. So far, Ankara's attempts to revive the project in cooperation with European Union, Azerbaijan and Turkmenistan had not been successful, but the recent agreement between Azerbaijan and Turkmenistan on the joint development of disputed Kepez/Serdar offshore oil and natural gas field located on their maritime border on the Caspian seabed could be a game-changer.
A memorandum of understanding on joint development of the field was signed by the presidents of Turkmenistan and Azerbaijan on January 21, 2021 and was ratified a month later. The hydrocarbon field, which has now been renamed ''Dostluk'' or ''Dostlug," has been a bone of contention between Azerbaijan and Turkmenistan since the break-up of the Soviet Union. Competition for oil and gas exploration in the region between the Caspian littoral states was fueled by long-standing disputes over the legal status of the Caspian Sea. The 2018 agreement on the delimitation of the Caspian Sea that was concluded by Azerbaijan, Turkmenistan, Iran, Kazakhstan and Russia did not resolve the issue, since it did not address the most complicated problem of the seabed demarcation where the hydrocarbon reserves are located.
IMPLICATIONS: The exploration of the "Dostluk/Dostlug" hydrocarbon field, which is expected to contain around 21 million tons of crude oil and around 13 billion cubic meters of gas, will not be a game-changer in terms of revenue; instead, the removal of an obstacle that has prevented the development of bilateral relations between Azerbaijan and Turkmenistan is crucial insofar as it promises to pave the way for closer energy cooperation between the two Turkic countries. Per agreement, Turkmenistan will receive 70 percent of the share in the field and Azerbaijan the remaining 30 percent. What is more, the "Dostluk/Dostlug" hydrocaron reserve is located very close to Azerbaijani "Azeri" field, part of Azeri-Chirag-Gunashli (ACG) offshore crude and natural gas complex. ACG has a pipeline connection to the Sangachal terminal located south of Baku from where supply is shipped westwards to Russian and Georgian Black Sea ports. This will greatly facilitate future ashore transportation of the gas produced in "Dostluk/Dostlug" field.
The agreement was signed after years of difficult negotiations and diplomatic efforts at the highest levels, but its timing seems not to be a coincidence. Azerbaijan's victory in the recent Nagorno-Karabakh war has raised Baku's regional profile, boosting its plans to become a hub for Eurasian interconnectivity, while it has accorded a new impetus to Turkey's pan-Turkic ambitions in the South Caucasus and in Central Asia. On January 16, at Azerbaijan's initiative, working groups from Afghanistan, Turkmenistan and Azerbaijan signed a tripartite roadmap to expand the cooperation between the participating countries within so called Lapis Lazuli Corridor. The Lapis Lazuli Corridor, opened in 2018, is a system of overland and sea routes which starts in Afghanistan and moves through Turkmenistan and the Caspian Sea across the South Caucasus to Turkey. The initiative is intended to bring down trade barriers between the participating countries and enhance their trade, energy, and transportation cooperation.
The agreement between Azerbaijan and Turkmenistan on energy cooperation arrives at a time when both countries have been hit hard by plummeting hydrocarbon prices and are exploring additional sources of revenue. Turkmenistan in particular is suffering from a severe economic downturn. The country was in economic crisis, which is coupled with food and gas shortages, even before the pandemic that worsened Turkmenistan's economic standing by exerting a downward pressure on hydrocarbon prices. Turkmenistan has been overly dependent on a few gas buyers – chiefly China, which buys Turkmen gas at a discounted price – and Ashgabat has therefore long sought to export its gas to the European market. This converges with the interests of Azerbaijan, which, having recently completed the Southern Gas Corridor, is on the quest to find other gas producers to feed the project and possibly expand it to the Balkan markets. Meanwhile, Turkey is anxious to forge new political and economic relations in Central Asia and Ankara's Central Asian diplomatic outreach has intensified markedly in the past few months.
On February 23, Turkmenistan's Foreign Minister paid an official visit to Turkey during which he met with President Recep Tayyip Erdoğan. On the same day, Turkey hosted a trilateral summit with Turkmen, Azerbaijani and Turkish foreign ministers, at which the issue of developing the trilateral cooperation in the energy sphere was addressed. Turkish Foreign Minister Mevlut Çavuşoğlu announced that Turkey welcomed the recent energy accord between Turkmenistan and Azerbaijan, and is ready to participate in energy development efforts as well as serve as a conduit for Turkmen gas to Europe. On March 6 to 9 Çavuşoğlu embarked on a tour to the three Central Asian countries Turkmenistan, Uzbekistan and Kyrgyzstan on a quest to boost bilateral trade relations. On March 31, the informal summit of the Cooperation Council of Turkic-Speaking States (also known as the Turkic Council), attended by the presidents of Turkey, Azerbaijan, Turkmenistan, Uzbekistan and Kazakhstan, as well as of the Prime Minister of Hungary, was held. The participants expressed a readiness to transform the Turkic Council's informal format to a full-fledged organization that would spearhead large-scale connectivity projects. The presence of Turkmenistan was particularly noteworthy as Ashgabat has for years adhered firmly to a policy of strict non-alignment and has abstained from joining the Turkic Council. Turkmenistan's participation represents a diplomatic victory for Turkey that had ramped up the pressure on Turkmenistan to join the Council, and it raises the Turkish hopes of enhanced Turkish-Turkmen bilateral economic cooperation and of unlocking Turkmen hydrocarbon reserves for the Turkish market.
CONCLUSIONS: Azerbaijan's Nagorno-Karabakh victory has given a fresh boost to Turkey's plans to increase its clout in Central Asia, and the landmark agreement between Azerbaijan and Turkmenistan on the joint development of the disputed Kepez/Serdar offshore oil and natural gas field located on their maritime border on the Caspian seabed promises to boost pan-Turkic energy cooperation. However, the current feasibility of new energy infrastructure projects is uncertain. Even though both gas prices and demand for gas in the European market are expected to rebound this year, there is already a stiff competition between gas producers which may render any future Turkmen gas export less lucrative than what is hoped and expected. A major breakthrough, in terms of unlocking significant volumes of Turkmen gas for Turkish and European markets is unlikely, at least in the short term.
The importance of the deepening relations between Turkey and Azerbaijan and Turkmenistan is above all geopolitical: its implications are not lost on Russia and Iran, which have already indicated that they are alarmed. Ankara's pan-Turkic successes in the Caspian Basin and in Central Asia might spark a refreshed geopolitical competition in these regions.
AUTHOR'S BIO:
Natalia Konarzewska ( This email address is being protected from spambots. You need JavaScript enabled to view it. ) is an expert and analyst with a focus on political and economic developments in the post-Soviet space.